There was so much happening around March that I had to delay some announcements until April! That said, the 18th Annual D.I.C.E. Awards intro was super fun this year, inviting industry studio artists worldwide to provide ink drawings (quick sketches) for their video. I am happy to have had drawing(s) that made it into the video, along with many other wonderful studio artists! The whole event had neat motion graphics throughout, created by Noodle House, featuring the drawings in motion.
These are some drawings that I did for the sketchbook, that while went unused (from what I saw) I thought may be fun to post here. They were all drawn traditionally with pen and ink, with no underdrawing. Enjoy! :)
Also, some of my works can now be found featured on a new site, showcasing the best contemporary female illustrators and concept artists working within Fantasy and Science Fiction. Be sure to check out Women In Fantastical Art when you have a chance, as a lot of wonderful artists reside there!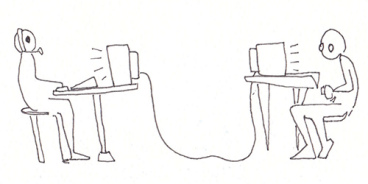 The video can be seen on youtube here.
Cheers,
Marisa